Horton Historic Vehicle Club
From 20's to 2000's is our unofficial motto
Horton Historic Vehicle Club
(founded 1999)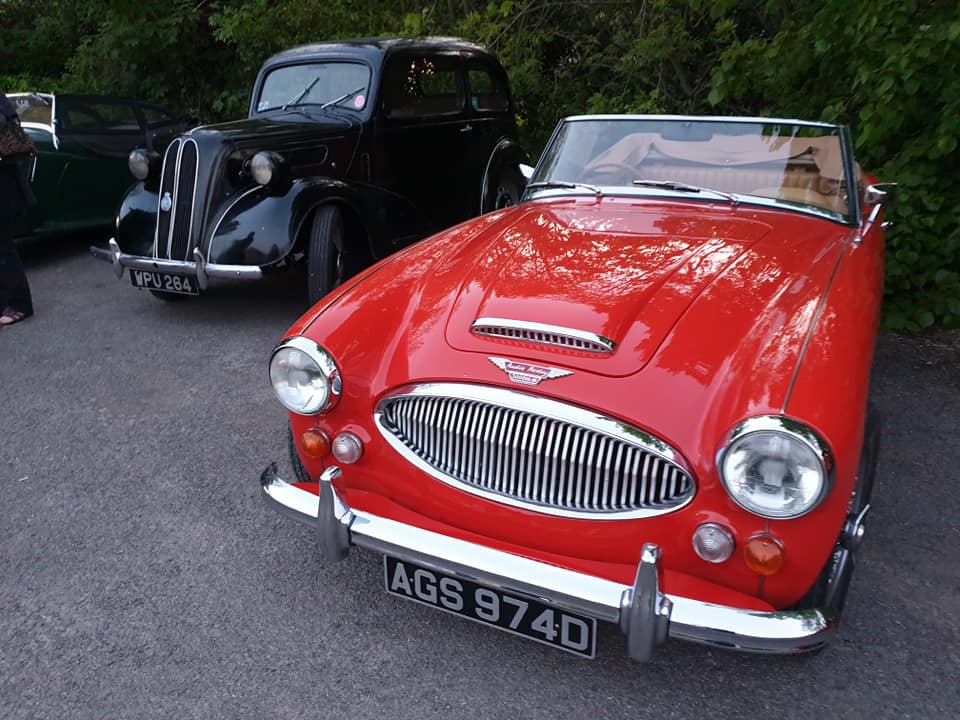 From 20's to 2000's is the unofficial motto of our long established club. In other words, everyone and every type of vehicle is welcome. Although we have 'historic' in our title, we are quite liberal in our interpretation of that word, so if you have any kind of interesting vehicle, or any kind of interest in them, then you will feel at home.
Members' cars range from a 1923 Model T right through to MX5s and everything in between! It's not just about cars of course – some of our members have trucks and motorcycles as well, but the cars make up the majority of the interest.
As well as our monthly club nights, in normal times we organise days out (we usually start the year with a run on Drive-it day) attracting a wide variety of vehicles. All kinds of other activities take place including talks, quizzes, magazine swops etc. The main thing is we keep it fun, friendly and welcoming.
Our club has the great benefit of being part of the Horton Social Club and the excellent club premises with beer at the lowest price you will find outside of a supermarket. The premises belong to the village and are available for any event. On most club nights we have it mainly to ourselves.
The club meets every third Wednesday of the month (see calendar page). In the 'summer' months we tend just to bring our cars along and chat outside in the car park from around 7:30pm onwards. From October to April, we organise speakers, film nights and quizzes from 8:30pm.
Anyone with an interest in any type of classic or historic vehicle is welcome – so come along and enjoy a beer and a chat – there's always a real ale on tap!
Annual membership is a nominal £15 which includes membership of the Social Club
The club is a long standing member of the Federation of British Historic Vehicle Clubs.
Looking forward to seeing you at one of our events – you will be made welcome!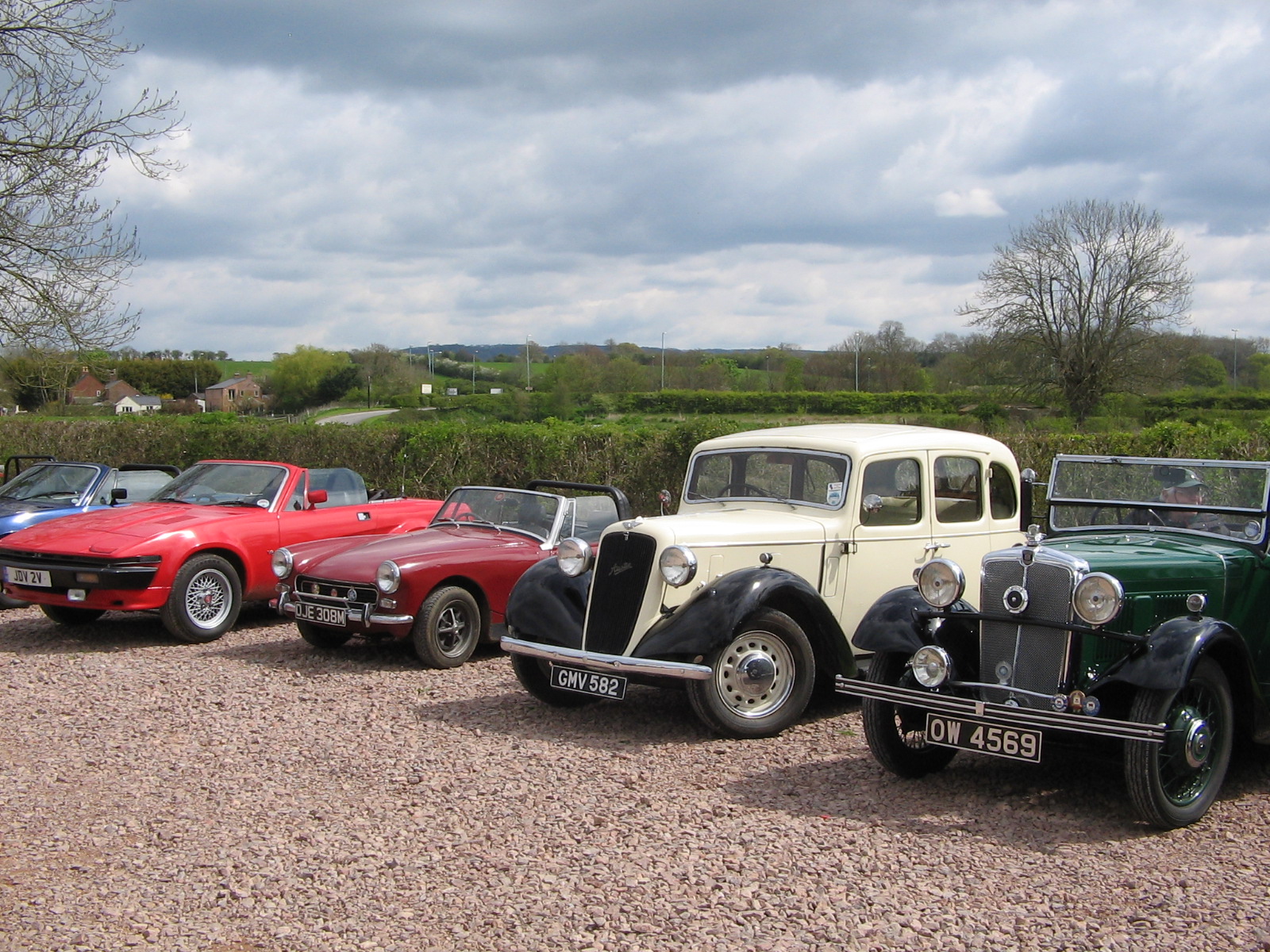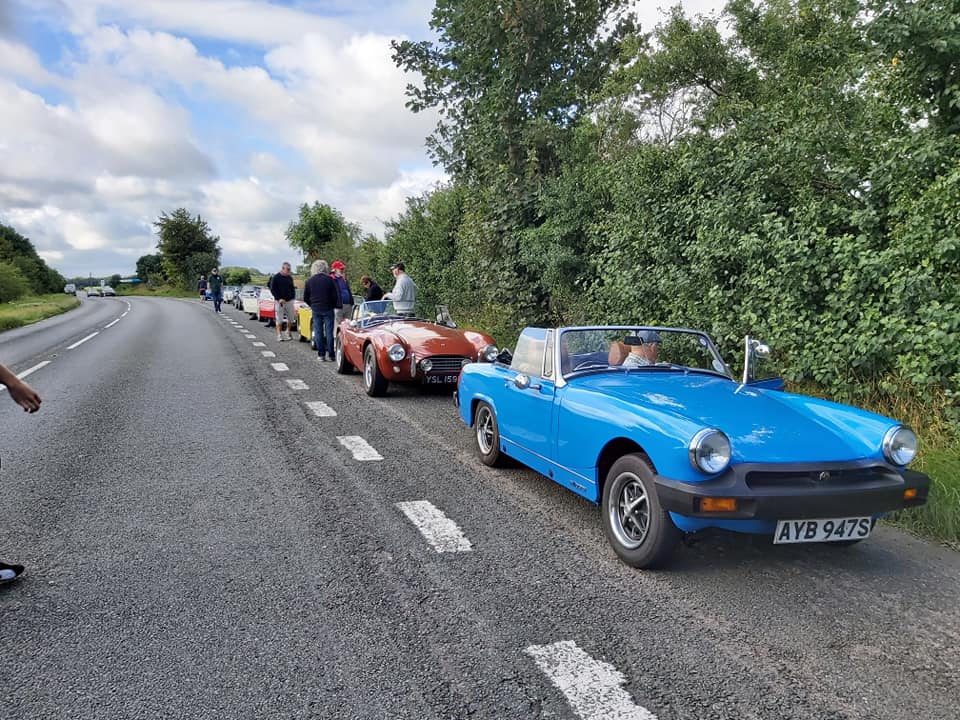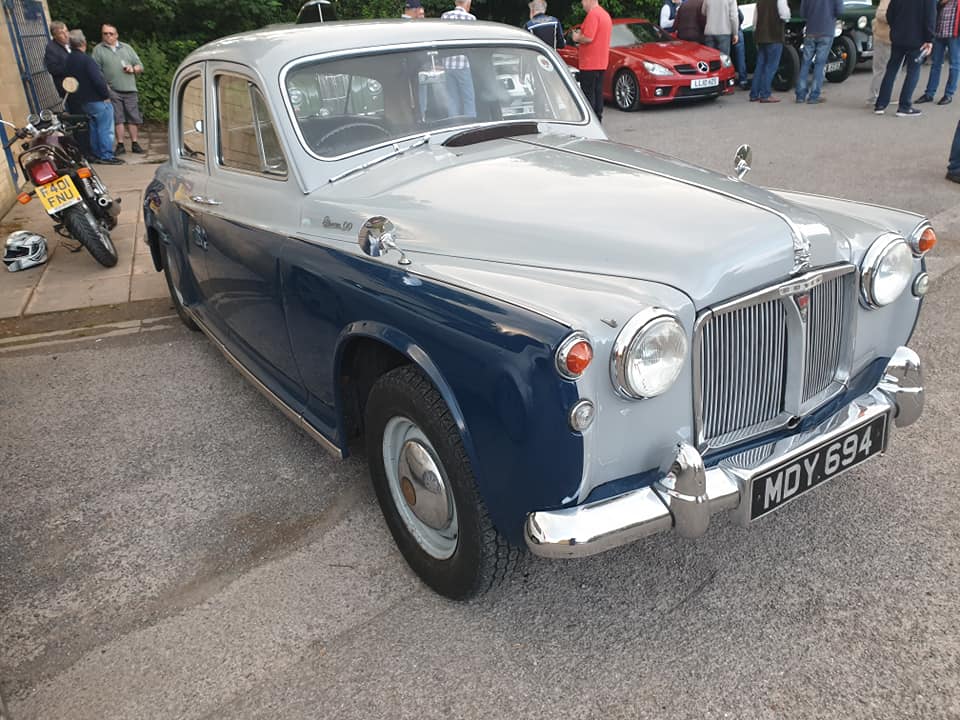 Horton Historic Vehicle Club was started on the 15th September 1999 by Horton village resident, Tony Faithfull, with Brian Gallett and Nick Quinlan from Yate. Their idea was to start a club where people could join with all sorts of historic vehicle. At the time, other clubs only catered for specific vehicle types ie cars, commercials, motorcycles etc. They believed a club which catered for 'everything' seemed a great idea so approached Horton Social Club which agreed to let the club hold meetings there.
The word was spread and at the first meeting 28 people showed up. It was unanimously decided to christen the club the 'Horton Historic Vehicle Club' and everyone was keen to get the club up and running.
The original club officers were Tony Faithfull as chairman, Nick Quinlan as secretary, Jean Gallett (Brian's wife) as treasurer and Brian Gallett as vice chairman. It was also agreed all of those who attended that first night would be henceforth known as founder members.
The club had many good years with around 50 members, organizing runs which were so successful vehicles had to leave in in stages. One of the club's original members, Pete Williams, (sadly no longer with us) loved to organise a run for commercial vehicles named the Great West Road Run open to lorries, cars, motorcycles and tractors. This was so popular there were too many vehicles to start from the club car park so it was moved to the truck stop on the A38 near Stroud. Two years later it had outgrown that site so the start was moved to Michaelwood services northbound where the club took over the truck park. In those days the club would finish the year with a Christmas party held in the club, which was always remembered as a great night.
Sadly, with the demise of some of the most active members, the club began to dwindle from around 2010. With his move to Horton at about that time, lifetime car enthusiast, John Moon, noticed the club's plaque on the wall of the Social Club. Whilst intrigued, it took him a while to find out whether the club even still existed. Eventually John showed up on one of the 3rd Wednesdays the club has always met, probably in February 2015.
Finding Nick Quinlan, Brian Gallett (then chairman), Pete East, Brian Mills and Ivor Bryant as the only remaining members, John decided to see if he could revive the club. The setting up of a Facebook page on 16 July 2015 was the key to where the club is now. John used the page to attract new members and slowly and surely the interest began to grow. Speakers were invited to keep the members entertained over the winter and Ivor Bryant began organizing 'runs' in the warmer months. John was unable to make the club's AGM in January 2017, but despite this was proposed and voted in as chairman of the club! Despite not even volunteering for the position, John was more than happy to accept and has carried on since, helped by an ever-growing group of enthusiasts with a wide range of vehicles. In August 2019 the club held its first social meeting at a member's home, Phil Lomas kindly volunteering to host, with music and a barbeque to keep everyone engaged and some nice cars to drool over.
Which is where we are today. Clearly, Covid-19 has severely restricted what the club is able to do, but as soon as it is possible, the club will be back to its successful formula and may well be already, depending on when you are reading this.
Visit our Facebook page for updates and the latest news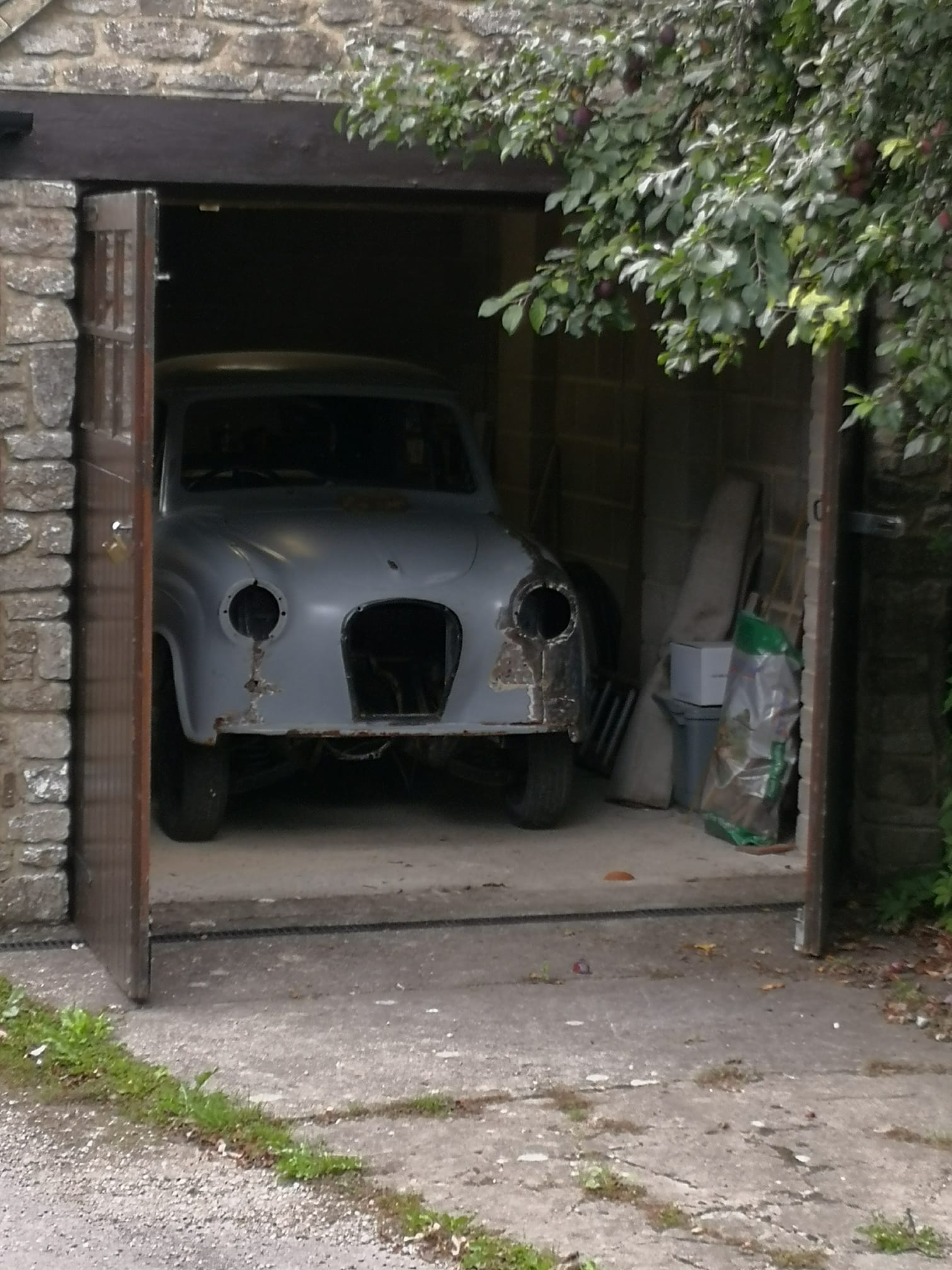 All events are subject to current Covid-19 restrictions and rules.
Check our Facebook page for the latest information on all events.
June 15th
Club night in Horton
June 26th
Sunday breakfast meet, Cross Hands, Old Sodbury from 08:30
July 8th
Members summer BBQ in Iron Acton 
July 20th
Club night in Horton
July 24th
Sunday breakfast meet, Cross Hands, Old Sodbury from 08:30
August 17th
Club night moves to the Sharpness Dockers Club for one night only from 14:30
August 28th
Sunday breakfast meet, Cross Hands, Old Sodbury from 08:30
September 21st
Club night in Horton
September 25th
Sunday breakfast meet, Cross Hands, Old Sodbury from 08:30
October 19th
Club night in Horton
October 23rd
Sunday breakfast meet, Cross Hands, Old Sodbury from 08:30
In normal times the club meets every third Wednesday of the month.
All club nights are from 19:30 when the nights are light. In the darker months the club is open from 19:30 with events usually starting at 20:30
When the country isn't suffering a pandemic we also organise other events such as 'runs', traditionally starting with  Drive It Day , all of which will be listed above.
If you plan on visiting a 'classic' event and would like other members to join you,  send an email with the details to hortonhistoricvehicleclub@gmail.com , or post it on our Facebook page where most of our day to day activity and member engagement takes place.
Officials / Contact Information
Chairman : John Moon – hortonhistoricvehicleclub@gmail.com
Treasurer/: Ivor Bryant – hortonhistoricvehicleclub@gmail.com
Membership secretary /founder member : Nick Quinlan
Committee member/secretary : Phil Lomas
Honorary president/ founder member : Brian Gallett
The club is a very relaxed organization where formality is kept to a minimum. But we always welcome some extra help and ideas to keep us fresh, so if you would like to join the committee or just help out, then let us know. This isn't 'our' club, it is yours so if you feel the club should do something in particular, why not get involved and help organize it?.
From 20's to 2000's
Horton Historic Vehicle Club